Hand Crafted China Teas
Chinese literature mentions tea as long ago as around 5000 BC but the origins of tea as a beverage still remain largely unclear. It is known that tea was first thought of and utilised as a medicinal item but ancient folklore and handed down tales place the first tea drunk as only refreshment to around 2700 BC when it is said that a camellia flower drifted on the breeze into a cup of boiled drinking water which the Emperor Shen Nung was contemplating drinking - a charming tale.
Modern scholars tend to credit a mention of tea as a beverage in Erh Ya, an ancient Chinese lexicon, as being the first definitive reference dating from around only 350 BC.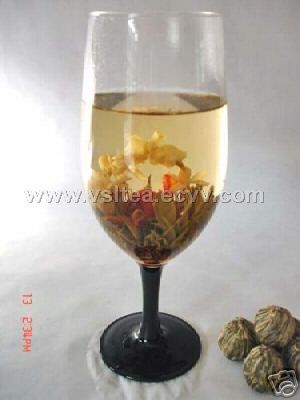 Hand crafted China tea is just that, entirely picked sorted and manipulated by hand so that no mechanisation is used at all - a rare thing in today's modern world - and an art much admired by tea officianados.
Handcrafted China Teas