Green Tea Side Effects
Here are four of the most common green tea side effects.
Stomach upset, a study conducted in 1984 revealed that tea is a potent stimulant of gastric acid. Adding milk and sugar can dramatically reduce the effects of this.
Restlessness and sleeping problems. Caffeine is a stimulant and has the ability to keep you awake at night. I'd advise you don't drink any for about two hours before you go to bed.
Frequent trips to the toilet for urination. Tea is a diuretic; a diuretic is any drug that increases the excretion of water from the body.
Stained teeth. If you don't brush your teeth properly every day dental plaque forms and begins to harden. Once hardened it's more commonly known as tartar. Tartar is porous and absorbs stains from food products. It only stains the plaque so when your dentist removes the plaque the stains come away with it.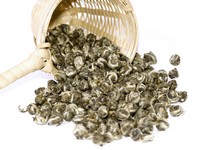 Green Tea Side Effects